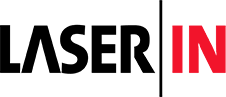 In the realization of models , the laser offers almost endless possibilities
No other tool provides such precision in cutting , welding , marking or engraving metal . In addition to manual laser welding, widely recognized both for manufacturing as for repairing the laser tool is equally remarkably cutting and marking of precious metals .
There also are respected : Maximum process precision with minimal heating of sensitive parts and a work editing the least possible. Through computer programming of cutting contours and markings , the laser suitable for both individual and specific customer than to series production .